DAB & Radio Aerial Installation
---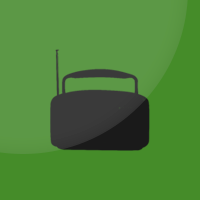 Digital Radio (commonly known as DAB) is getting more popular year by year. With the consumer realising that quality is through definition, e.g. Television (HD), Optical Media (DVD & Blu-Ray), it's only right that you should follow suit with your Radio also.
Did you know that in poor signal areas which regular FM & AM Radios have trouble receiving quality transmission, DAB Radio may be the solution for you! Over 85% of the UK has coverage, and an engineer should be able to tell you whether you have signal straight away, you with either get coverage or you won't, no in between, ensuring sound quality when you switch to DAB.
The benefits of DAB over traditional FM & AM Radios is that there is essential absolutely no hiss or fade during transmission, the signal is thorough and guarantees listening pleasure, at the end of the day, radio is for enjoying music remember!
FM Radio Aerial Installation
---
Some people argue that FM Radio sounds better and more authentic that today's DAB Signal. Although this seems bizarre it is however some people's personal preference, we like to think of it how DJ's prefer Vinyl to Digital sound. If this is you, then you may want to benefit from having one of our engineers come install an FM Aerial at your home.
One of the biggest advantages of FM Radio is the coverage, as it generally covers 99% of the UK.
---
What are you waiting for? Get yourself tuned in and get in contact with
G.B Aerials now. You wont be dissapointed.
Call us on (+44) 0 1482 643379 or (+44) 0 7951 756384
to speak to one of our friendly representatives!
---